Physiotherapy in Edinburgh to Help

You Reduce Pain
Welcome to our Physiotherapy in Edinburgh, where we have helped thousands of people like you to recover from injury and pain.
We are a team of experienced Physiotherapists dedicated to helping you live a pain-free and active life. With our personalised treatment plans, we aim to address a variety of physical challenges and pains that may be hindering your day-to-day activities.
Saw a chap called Alex, had a really insightful and helpful session regarding pain in my neck. Gave me some mobility exercises to complete and clearly explained to me in a perfect amount of detail the issues I was experiencing. Would definitely recommend anyone wanting to see a physio to book an appointment with him, excellent value for money.
Highly Qualified Physiotherapists in Edinburgh
At Health by Science, we are dedicated to offering Physiotherapy Edinburgh services and education that surpass our patient's expectations.
We proudly invest in continual professional development, by engaging with renowned organizations to ensure our Physiotherapy in Edinburgh is of the highest quality standards.
Prices of our Physiotherapy in Edinburgh
FREE THRIVE CLASS ASSESSMENT
£0
For people with chronic conditions e.g. Stroke, PD or arthritis.
60-minute assessment.
6-weeks access to our Thrive Class.
LEARN MORE
POPULAR
20% OFF Initial Assessment
£48
Normally £60
60-minute Assessment and Treatment Session.
Use code "1STPHYSIO" at checkout.
Follow Ups £35 per session.
State of the art facilities.
Sign up
Online Initial Assessment
£0
Free Remote Assessment.
Save Time and Money.
Daily Accountability and Feedback.
Sign up
A few facts about our Physiotherapy in Edinburgh…
We're always looking for ways we can improve, which is why we ask for feedback from our Physiotherapy patient's at every opportunity. And here's what they say…
Patient's who achieve their rehab goals.
Patients who immediately feel better.
Patient's who only need 3 sessions.
Patients who improve their confidence.
Free Health Assessment with your Physiotherapy
At our Physiotherapy clinic in Edinburgh, we understand how important it is to stay fit and healthy. We offer a complimentary, individualised health assessment provided by our talented Personal Trainers when you book a sports massage appointment with us. 
Our team of experts will discuss any prior injuries you have had and devise a tailored rehabiltation plan that caters specifically to your needs. With our Physio services and health assessments, you'll receive the care and attention you need for the best results.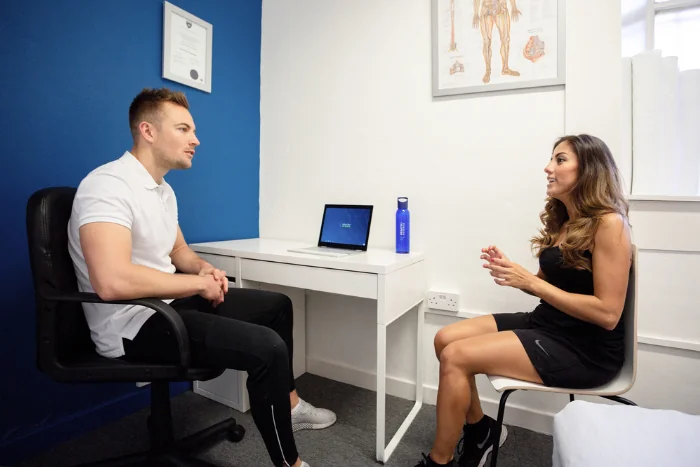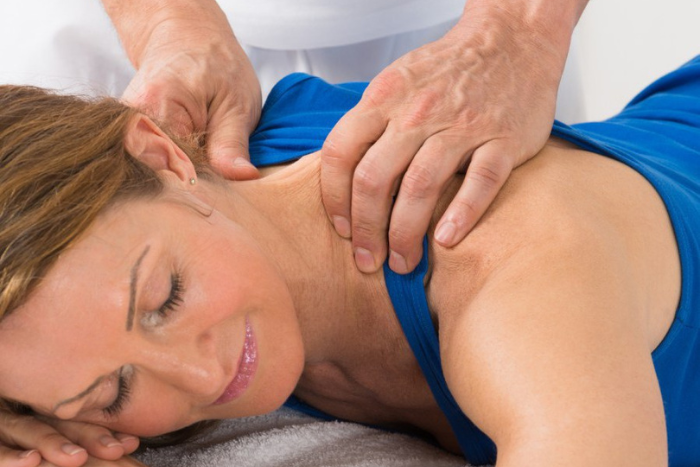 Free Massage with your Physio
Experience the double benefits of healing and relaxation at our Physiotherapy in Edinburgh. We are currently offering an exclusive deal that caters to your well-being – book a Physiotherapy appointment with us and enjoy a complimentary 30-minute Sports Massage.
It's our way of ensuring you receive comprehensive care for your body, helping you on your journey to optimum health. Don't miss out on this exceptional offer, contact us today to schedule your appointment.
Frequently Asked Questions...
What Does Physiotherapy Do?
Physiotherapy is a healthcare profession that assesses, diagnoses, treats, and works to prevent disease and disability through physical means.
It is based on health science principles and aims to enhance or restore the function of multiple body systems. This holistic approach includes looking at the body as a whole, rather than focusing on the individual factors of an injury or illness.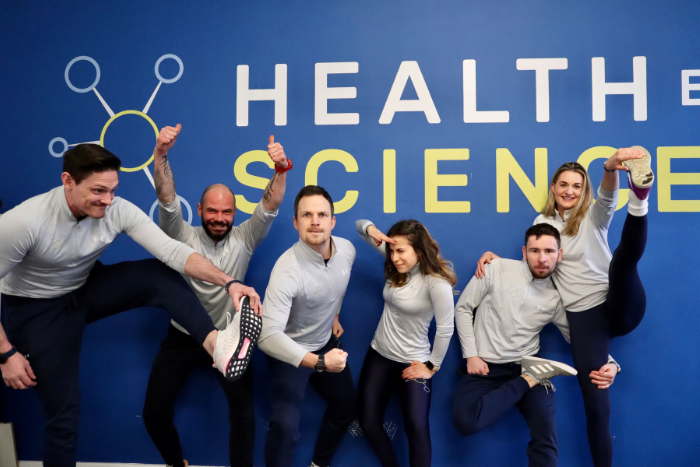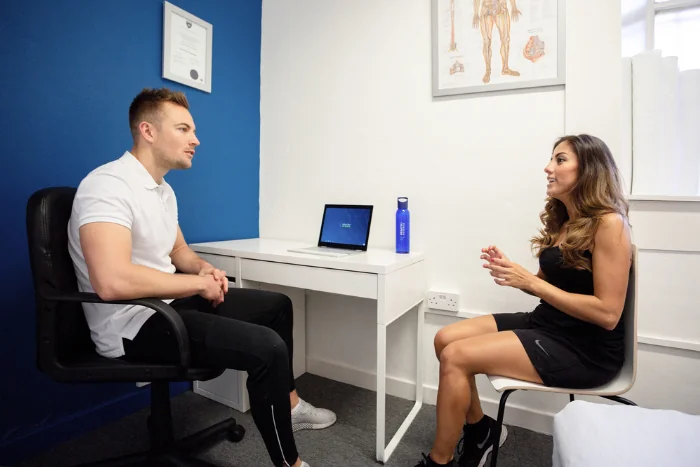 How Much Does Physiotherapy Cost?
When it comes to the cost of Physiotherapy, it can vary. The average cost of a private Physiotherapy Initial Assessment session ranges from £60 to £150. For follow-up visits at a private clinic, you might expect to pay between £35 to £50.
We understand that cost is a significant factor when considering treatment options. That's why we're proud to say that many of our clients see improvement and learn to self-manage their injuries after just one session. On average, people typically require an initial assessment and two follow-up sessions over a few weeks or months.
Can Physiotherapy Help Sciatica?
Yes, Physiotherapy can indeed help with sciatica. This condition often involves pain that radiates from your lower back down one or both legs. 
Our Physiotherapists provide treatments that help manage inflammation, improve flexibility, and strengthen the muscles supporting your spine, all of which can alleviate sciatic discomfort.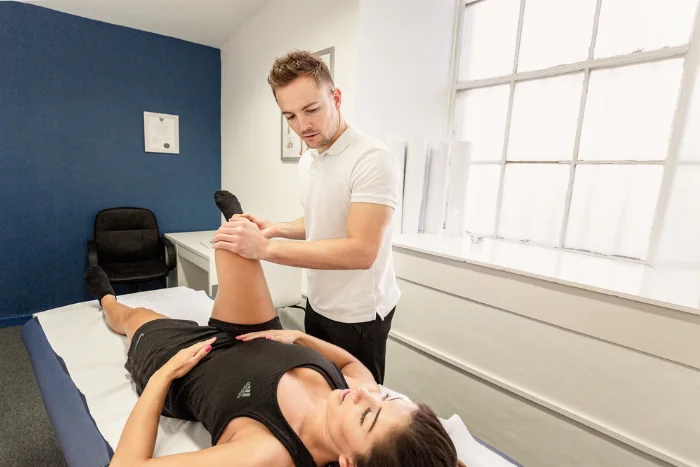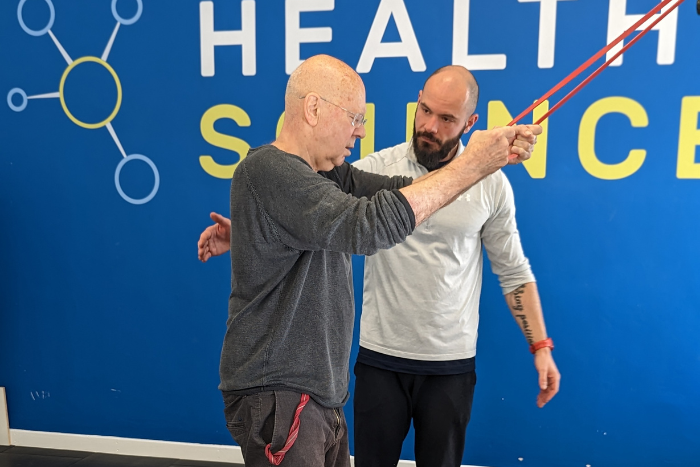 Can Physiotherapy Help Arthritis?
Absolutely. Physiotherapy is widely recognised for its effectiveness in managing arthritis symptoms. We can design a program that helps to reduce pain, improve mobility, increase strength and maintain function, enabling you to lead a more active and fulfilling life.
Can Physiotherapy Help Shoulder Pain?
Certainly. Shoulder pain can severely impact your ability to carry out daily activities. Our Physiotherapists can help identify the cause of your pain and deliver a treatment plan to manage inflammation, improve range of motion, strengthen shoulder muscles, and prevent future injuries.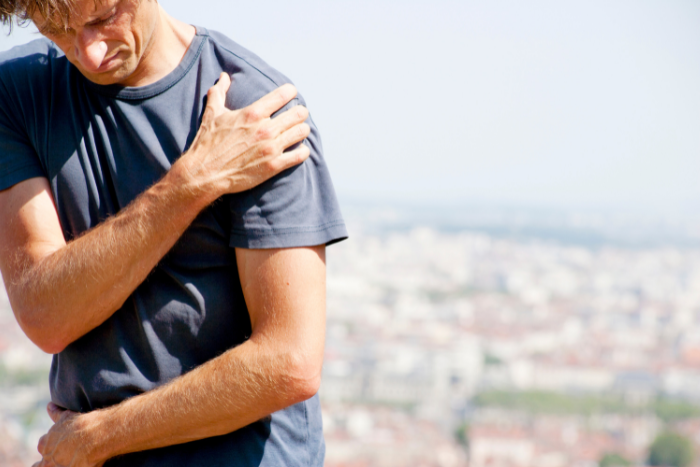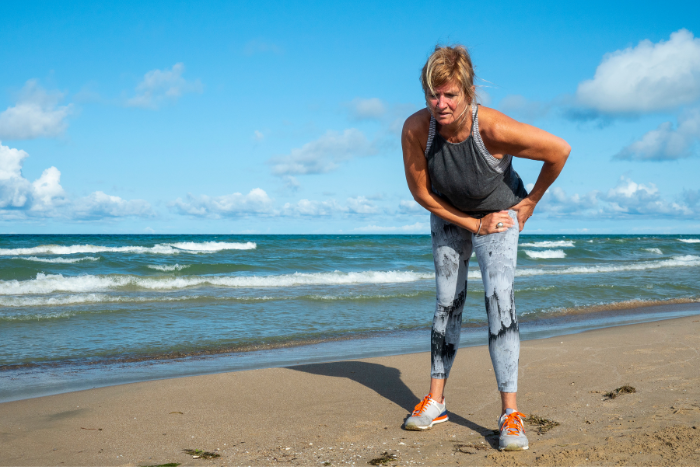 Can Physiotherapy Help Hip Pain?
Absolutely, Physiotherapy can be an effective way to help manage hip pain. It's a non-invasive treatment that focuses on alleviating pain, improving mobility, and enhancing the quality of life.
The guidance of a professional Physiotherapist is crucial as they can accurately diagnose your problem and tailor a treatment plan to your specific needs. They can also teach you exercises to do at home to prevent future injuries and maintain your hip strength.
Invest in your health today…
Addresses
Lab 1, 98 Giles Street, 
Edinburgh, EH6 6BZ
Lab 2, 99 Giles Street GF1,
Edinburgh, EH6 6BZ