We have an exciting opportunity for personal trainers, physiotherapists, and students! We're hosting a free CPD workshop focused on the importance of Goal Setting and Behaviour Change – two crucial pillars in achieving lasting fitness results.
Why should you attend? Because our workshop is more than just a learning experience; it's a chance to empower yourself and your clients. With us, you'll understand how to set achievable goals and inspire behaviour change, creating a positive ripple effect in your client's lives and your career.
Don't miss out on this chance to enhance your skills, network with like-minded professionals, and add value to your services. Remember, when our clients succeed, we succeed! So, let's grow together. Sign up for the workshop today and take a step towards a more fulfilling fitness journey. Your future self will thank you!
Free Workshop: Goal Setting and Behaviour Change
As the new year looms, it's time for us to turn our resolutions into reality. Remember, it's never too late to achieve your goals, and with the right tools and strategies, success is within grasp. Join me in this CPD session where I'll share insights on how to effectively set and conquer your health and fitness objectives. Let's make 2024 our fittest year yet!
Free Workshop: Osteoarthritis – Wear and Tear or Wear and Repair?
Hearing an OA diagnosis can be daunting, but is it truly as frightening as it seems? Let's delve into what OA really is and, more importantly, explore the effective strategies to manage it.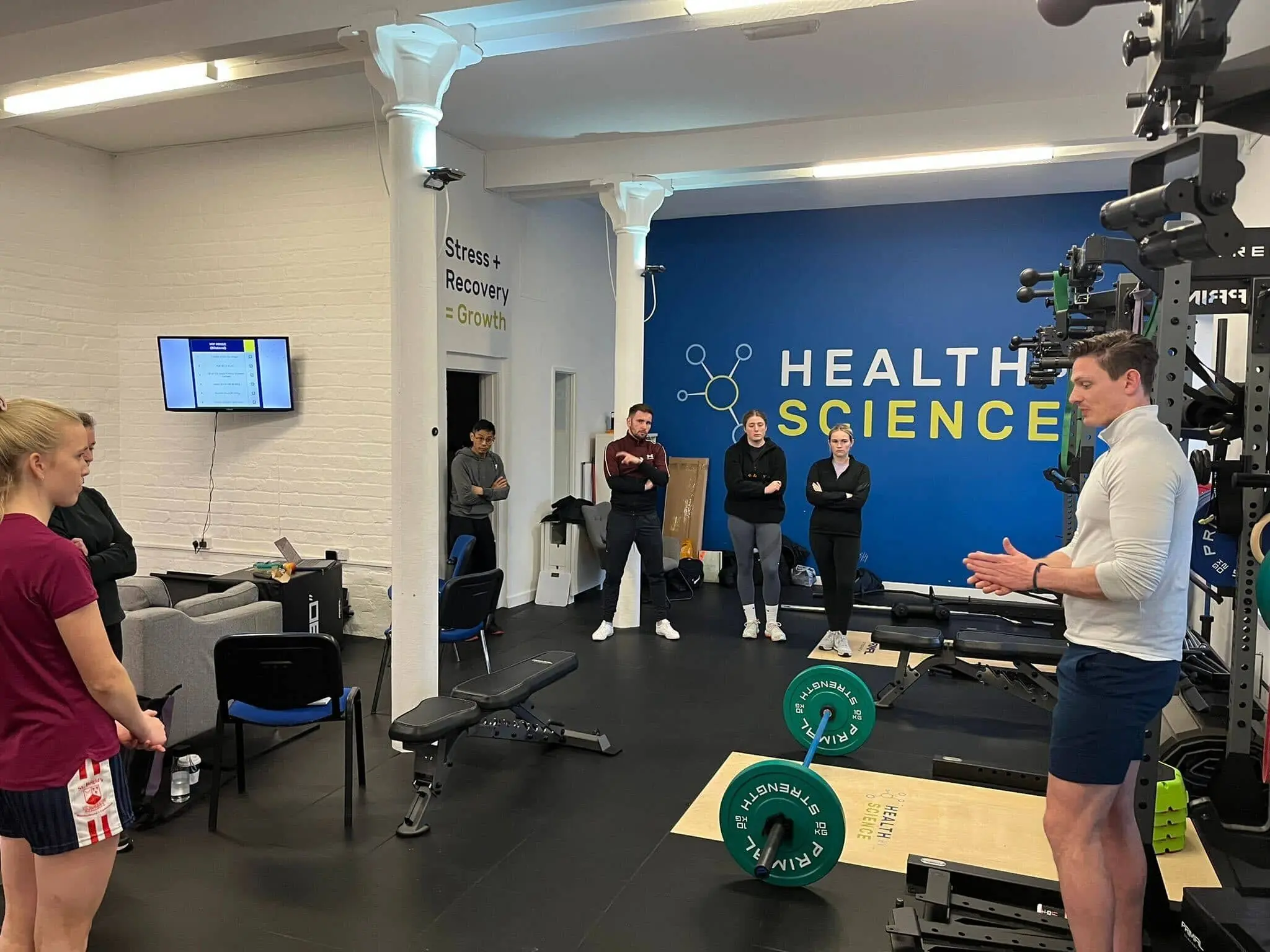 Personal trainers, physiotherapists, and students, don't miss out on our free CPD workshop focused on understanding Osteoarthritis (OA). This condition can often seem daunting to both professionals and patients alike, but is it truly as intimidating as it sounds? 
Our workshop will not only demystify OA, but also equip you with effective strategies to manage it. With this knowledge, you'll be able to provide better guidance, design tailored exercise programs, and offer well-informed support to your clients. 
Join us to enhance your professional growth and make a significant difference in your clients' lives.
Thrive Class Volunteering
Get experience helping us to apply the principles of strength training in a clinical setting with patients with long-term conditions.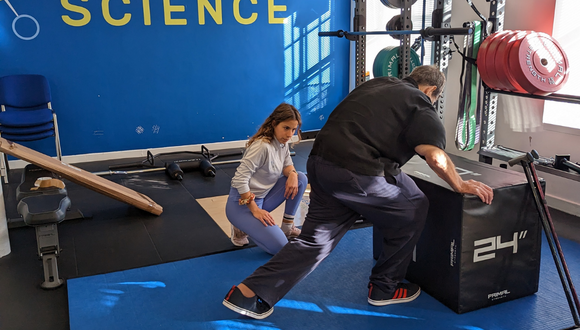 If you are interested in becoming a rehab or Strength and Conditioning specialist, there is no better way to gain experience than by helping us apply the principles of strength training in a clinical setting with patients who have long-term conditions.
This is an incredibly rewarding experience, and you will get a taste of how life-changing implementing a well-structured exercise plan can be. Our team at Health by Science allows you to hone your skills in this area while giving you the chance to directly see the positive effect exercise can have on the health and wellbeing of our patients. Why not come join us and make a difference?
Student Testimonials
What Our Students Say
An amazing team with great knowledge and care!
As a part of my Sport Science studies I have been given the amazing opportunity to work beside and learn from the amazing team at Health by Science in both their stroke survivors class and strength and conditioning class with Stuart. Whilst in my placement I have seen the care and respect they have for there clients. From day one I have been continually impressed with their depth of knowledge and organisation. The team at Health by Science use the latest and most relevant research to deliver brilliant session and I can't thank them enough for what they have taught me.
Honestly a brilliant team and can't recommend enough!

Cannot recommend highly enough! As a health science student, I've had a unique opportunity to be a part of a team and watch Health by Science staff deliver services at the best of their ability. Since day one, I have been consistently impressed with Health by Science team's attitude and approach towards their clients and patients. Each and every client or patient will be treated with respect, dignity, and compassionate care. In the period that I have interacted with Health by Science clinic, they not only came across as remarkably organized and professional group, but also as a very friendly and courteous team. Health by Science staff continuously applies up-to-date research/data into their workplace providing science-based information. Recommended for everyone!

I have been volunteering with HBS in their Stroke Rehab class for a few months and love their positive, fun approach to exercise, rehabilitation and service to others. The team are supportive and a constant source of encouragement to the class. They use personalised, achievable goal setting to maintain motivation and focus every week and provide reminders of the progress being made.
Any stroke survivor can tell you of the frustrations and difficulties they encounter due to their life altering problems post stroke. Exercise is important to everyone but especially in those who have lost function in some way. HBS offer individually tailored plans to address these problems and help you adapt to make tasks easier. They help you to push your rehab to try and regain the functional movement lost.
Their holistic approach of strength and mobility exercise, along with nutrition, aim to help you improve your function and quality of life. The team are highly knowledgeable in their area and keep up to date with the latest research. This has benefitted me by providing food for thought throughout my studies. More importantly, it benefits you as they can pass on their evidence based advice and exercise to aid you in achieving the best results from your training.
While working with HBS I have seen huge improvements within the class. I would highly recommend contacting HBS if you are considering improving you own fitness and quality of life. They provide a safe and comfortable environment for you to push yourself to regain confidence in yourself and your abilities.

Addresses
Lab 1, 98 Giles Street, 
Edinburgh, EH6 6BZ
Lab 2, 99 Giles Street GF1,
Edinburgh, EH6 6BZ
TRY US FOR FREE
View our FREE Online Services using the button below…