Welcome to part 3 of our empowering journey, the How to lose weight… sustainably blog series. 
In part 2, we delved into the realm of sustainable weight loss by asking ourselves three critical questions about nutrition. We learned how to harness this knowledge to design a habit-tracking plan that's tailor-made just for you. If you missed it, click here to catch up.
Today, it's all about movement. We're shifting gears and focusing on how to optimize your physical activities. There isn't a one-size-fits-all solution when it comes to incorporating movement into your weight loss journey, but there are key principles that we should adhere to.
We'll be exploring two crucial components that have proven effective for most people in their weight loss journey. In today's session, we'll not only share these strategies but also provide tips on how to customize them to your unique needs. The goal is to help you move more, feel stronger, reach your objectives, and most importantly, enjoy the process.
In this blog, we'll talk about the following:
2 Key Movement Strategies for Weight Loss
In this section, we're diving into two potent strategies that can transform your weight loss journey: general physical activity and purposeful exercise.
We'll unpack the benefits of each and guide you on incorporating them into your personalized plan. Plus, we've prepared handy cheat sheets, including a bodyweight training challenge, ready for you to implement immediately!
Strategy 1: Embrace General Physical Activity
In the context of weight loss, easing into activity is crucial. Yes, it's beneficial to push yourself slightly and engage in aerobic exercises that elevate your heart rate, but starting small is essential.
Remember the timeless wisdom – learn to walk before you run. Start by gradually increasing your physical activity and tracking your steps using a stepometer on your phone or watch. You'll soon see positive impacts on your weight loss journey. Small steps towards better health can lead to substantial results.
Your ultimate aim? Strive for 7500 steps or 30 minutes of walking each day. This is the benchmark for being physically active. But don't rush – gradually increase your activities and daily goals to maintain motivation and ensure success. Perhaps, start with 1000 steps a day, then steadily work towards the 7500-step goal.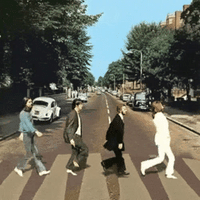 A word of caution: even if you exercise extensively throughout the week, remember that most people don't move enough during the day. Hence, even if you're exercising three or four times a week, if you're inactive the rest of the time, you might still fall into the "sedentary" category.
DOWNLOAD OUR FREE STEPS CHEAT SHEET
Strategy 2: Amplify Your Purposeful Activity
Exercise plays a pivotal role in weight loss as it increases energy expenditure and speeds up metabolism. Regular exercise also helps build lean muscle mass, which burns more calories even when at rest. It's vital to understand that exercise differs from routine physical activities like walking to work or doing household chores.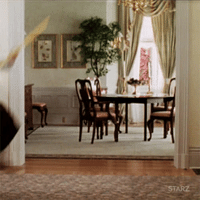 While physical activity is crucial for overall health, exercise is a structured, intentional form of physical activity offering specific benefits for weight loss and fitness. Therefore, it's important to incorporate both into our daily lives for optimal health and weight management. The World Health Organization (WHO) recommends a minimum of 150 minutes of moderate-intensity exercise per week, or 30 minutes a day from Monday to Friday.
However, even five minutes of exercise a day can yield weight loss and fitness benefits. This principle, known as the "minimum effective dose," suggests that even the smallest amount of exercise can produce significant results. Start slow and gradually build up to avoid injury and burnout.
Incorporating regular physical activity and exercise into our daily lives is critical for maintaining a healthy weight and overall wellness. Remember, you don't have to exercise excessively hard to see results. Moderate-intensity exercise that gets you slightly out of breath and increases your heart rate, but still allows you to speak, can effectively support weight loss and overall fitness.
Consistency and enjoyment are key factors in achieving sustainable results, so find an exercise routine that you love and fits into your lifestyle.
Strength training is another essential component often overlooked in weight loss journeys. Contrary to popular belief, cardio isn't the only way, or even the best way, to shed those extra pounds. Strength training preserves muscle mass, leading to increased metabolism and prioritizing fat loss over just weight loss. According to the physical activity guidelines, engaging in progressive resistance training at minimum of twice a week for a total of 60 minutes is recommended.
This duration allows enough time to complete full-body workouts targeting all major muscle groups, thereby developing strength, power, and endurance, which can translate into real-world activities like carrying groceries or doing the things you love in life.
Start with just 5 minutes to allow your body to adapt to the new stress and gradually build resistance. Regular strength training sessions, even if they are only 5 minutes long, can significantly improve your overall health and fitness.
Our Personal Training Edinburgh offers you the opportunity to work with experienced trainers who will craft a workout plan that aligns with your goals, whether that's weight loss, muscle building, or overall fitness enhancement. We understand that each person is unique, and your fitness journey should be too.
In conclusion, strength training is a vital part of weight loss as it increases muscle mass, boosts metabolism, and helps burn more calories. Incorporating progressive resistance training into your routines twice a week for 60 minutes can aid in achieving your weight loss goals and enhancing your overall health and fitness.
Customizing Your Anti-Diet Movement Plan
Now that we've unpacked the two key movement strategies for weight loss, let's discuss how to seamlessly integrate them into your daily routine. We promise it's not rocket science!
Start by incorporating a simple yet effective habit into your day – walking. Aim to walk for at least 30 minutes every day or strive for 7500 steps. You can refer to our handy cheat sheet for creative ideas on how to boost your step count here. Remember, every step counts, so make the most of your daily activities.
Next, set aside two or three days per week for more purposeful training. During these sessions, focus on getting your heart rate up and prioritize strength training exercises. Need some inspiration? Check out our cheat sheet filled with practical and engaging workout ideas here.
The secret sauce to sustainable fitness is enjoyment. Try out different activities until you discover what you love. When you enjoy your workouts, you're more likely to stick with them, and consistency, my friends, is the golden key to unlocking lasting results!
Give yourself a pat on the back for today's achievements! You've learned that strength training is a fantastic way to maintain muscle and bone strength while losing weight. This approach not only accelerates fat loss but also minimizes the risk of muscle loss.
But what happens when you encounter challenges along the way? That's where our Physiotherapy Edinburgh come in. Our experienced physiotherapists are here to provide expert guidance, assess and address any issues you may face during your weight loss and fitness journey. Whether it's a nagging injury or discomfort, our team can help keep you on track and ensure you progress safely and confidently.

You've also discovered the power of the 'minimal effective dose.' Believe it or not, just 5 minutes of exercise can kickstart your journey toward noticeable results.
In addition to exercise, don't underestimate the benefits of Sports Massage. Our skilled massage therapists specialize in techniques that can soothe sore muscles, enhance flexibility, and promote relaxation. Integrating sports massage into your routine can make a significant difference in your overall well-being

We assure you that these strategies will pave the way for significant improvements. They'll also keep you strong and energized as you progress through your personalized Anti-Diet plan.
Tomorrow, we'll delve into how sleep and stress influence your body during weight loss. Plus, we'll share tips on self-care in each area. This lesson is crucial as it will guide you toward healthier habits that support weight loss, boost your energy levels, and enhance your overall well-being.
Stay tuned, and remember, every small step you take is a leap toward a healthier, happier you!