Home » Lose Weight » How to lose weight… sustainably part 4 – How to optimize your recovery when "anti-dieting"
Welcome to the final part of our blog series How to lose weight… sustainably. Today, we're looking into an often overlooked yet crucial aspect of sustainable weight loss – recovery.
When it comes to weight loss, our minds naturally gravitate toward nutrition and exercise. They seem like the dynamic duo destined to deliver results, don't they? However, these two pillars of health don't stand alone; they require effort, dedication, and most importantly, a well-rested mind and body.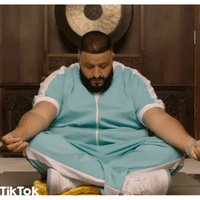 Let's face it, when we're feeling tired, irritable, or overly stressed, even the thought of a healthy meal or a brisk walk can feel overwhelming. And if we're in constant discomfort or stress, thriving can feel like an unattainable dream. That's where recovery steps in.
Recovery is all about enhancing your sleep quality and managing stress effectively. By "recovery," we're specifically targeting two vital elements: sleep and stress, both in terms of quality and quantity.
We are excited to share some simple, yet impactful tweaks you can introduce to your sleep and stress management routines. These changes will not only help you shed those extra pounds but also boost your energy levels, enhance calories burned, and help you feel more at ease in your own skin.
Moreover, we believe that these modifications will equip you better to juggle your myriad responsibilities and make lifestyle changes much easier to navigate.
To kick-start your journey towards improved sleep, download our handy Sleep Cheat Sheet here. It's chock-full of tips and tricks to help you catch those elusive Z's. Let's reclaim your health, one good night's sleep at a time!
In this blog we'll be looking at the following:
Managing Stress Effectively
Life, as we know it, is fraught with stress. Whether it's physical discomfort from pain or the upheavals in your personal and professional life, stress can be an unwelcome constant. When stress escalates, it exacerbates issues like anxiety, depression, and emotional eating, making it challenging to engage in beneficial activities such as exercise, mindful eating, or even a simple walk.
So, how do you reign in stress and its associated symptoms?
The answer lies in identifying your stress triggers and implementing changes – small or large – to manage them better.
Strategy #1: Embrace Active Recovery Breaks
The weight loss journey often feels akin to scaling a mountain. Stress, like an unexpected avalanche, can derail our progress. Here's where active recovery breaks come into play as a potent form of self-care. These are pockets of time dedicated to activities that relax and rejuvenate you – be it meditation, yoga, journaling, or nature walks.
By integrating these active recovery breaks into your routine, you not only maintain balance but also keep stress levels at bay. To help you along, we've created an active recovery cheat sheet, chock-full of popular activities to try here.
Strategy #2: Seek Professional Support
Weight loss-related stress can be daunting and can intensify if coupled with other stressors. If you feel your stress levels are impacting your overall well-being, don't hesitate to seek professional assistance. A Personal Trainer, particularly one experienced in navigating weight loss-related concerns and emotional eating, can provide invaluable support.
Remember, reaching out for help is not a sign of weakness; rather, it's the first step toward a healthier you!
Adding Recovery Strategies to Your Personalised Anti-Diet Plan
Now that you're armed with strategies to enhance sleep and manage stress, it's time to put them into action. Remember, you don't have to do it all at once. Pick a few strategies that resonate with you, and work on them over the next month.
Our cheat sheets, available here, and here, list all the strategies we've discussed. Use them as a reference to identify the areas you need to focus on and the strategies that align with your lifestyle and preferences.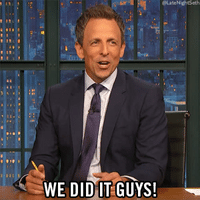 And with that, we wrap up this four-part blog series!
You now understand the importance of sleep and stress management in sustainable weight loss and have a host of strategies to improve your well-being during this transformative phase of your life.
We hope you're feeling more confident and prepared to navigate your weight loss journey. By now, you should have a clear picture of your personalized plan encompassing nutrition, exercise, and lifestyle strategies.
If you need additional support or accountability, our free Anti-Diet Online Personal Training program is at your service! Our professional Personal Trainers, specializing in this area, will provide customized plans tailored to deliver optimal results. With options for both male and female trainers, we ensure you feel comfortable and supported throughout the process.
Join us as we accompany you every step of the way on your weight loss journey. Sign up today and try it for FREE!
In your quest for a healthier you, remember that you don't have to go it alone. If you're looking for personalized support and guidance on your journey to sustainable weight loss, our Personal Training Edinburgh is here to help. Our professional trainers specialize in creating customized plans to ensure you reach your goals with comfort and confidence.
But that's not all. We understand that a holistic approach to well-being is essential. If you're dealing with any physical discomfort or need to recover from exercise-related strains, our Physiotherapy Edinburgh can provide the care and expertise you need. Additionally, our Sports Massage sessions are designed to enhance your recovery and performance, helping you feel your best.
So, whether it's reaching your weight loss goals, addressing physical concerns, or simply enhancing your overall wellness, our team is here to support you every step of the way. Start your journey to a healthier and happier you with our comprehensive services. Your well-being is our priority!
TRY OUR FREE ANTI-DIET ONLINE PERSONAL TRAINING PROGRAM